Updated for Spring 2023!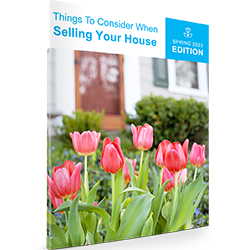 You'll Learn:
Should I sell my house this spring? (pg. 3)
Are buyers still out there? (pg. 4)
Can I still get a good price for my house? (pg. 4)
What's ahead for mortgage rates and home prices? (pg. 6)
Active number of listings and how they are trending (pg. 8)
What does this all mean for you? (pg. 9)
Top reasons homeowners are selling (pg. 10)
What is home equity? (pg. 12)
Why your equity has grown in recent years (pg. 12)
Home price changes around the country (pg. 13)
Why pricing your house at market value matters (pg. 15)
How a real estate expert makes selling your house easy (pg. 18)
Plus, Get:
By subscribing you agree to our terms & conditions and privacy policy. Unsubscribe at any time.
There's no cost or obligation to request this Home Sellers Guide, so grab yours now. You'll get insider information to help you get your house sold faster and for more money. Don't miss out on this helpful guide, and get your house ready and sold today!