Updated for Fall 2023!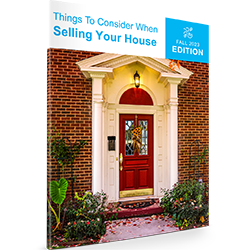 You'll Learn:
Should I sell my house this fall? (pg. 3)
Are buyers still out there? (pg. 4)
Can I still get a good price for my house? (pg. 4)
There's not enough homes for sale. What does this mean for you? (pg. 6)
Equity is a game changer for homeowners. What this means. (pg. 8)
How equity benefits you. (pg. 9)
What's happening with home prices? (pg. 11)
Price your house right. (pg. 13)
Your needs matter more than mortgage rates. (pg. 16)
How a real estate expert can change everything when you sell (pg. 20)
Plus, Get:
By subscribing you agree to our terms & conditions and privacy policy. Unsubscribe at any time.
There's no cost or obligation to request this Home Sellers Guide, so grab yours now. You'll get insider information to help you get your house sold faster and for more money. Don't miss out on this helpful guide, and get your house ready and sold today!